A variety of people have asked me to post some images of Denny Hill so here they are. These are some of what I think of as lesser known photographs.
July 1907 – Few things were more exciting than watching the regrade in process.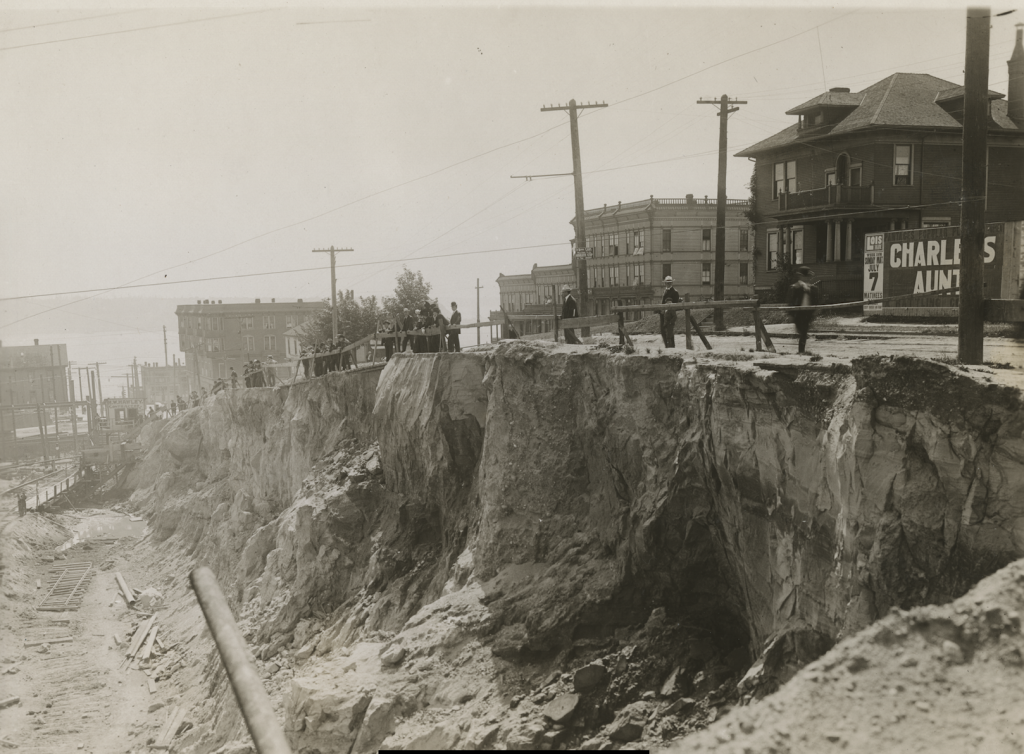 August 20, 1907 – A composite of two photographs taken by Asahel Curtis.

1929 – Sixth and Blanchard, looking to the south. The conveyor belts carried material to a central point, where it was taken by another conveyor belt to be dumped into Elliott Bay
1929 – Aerial view showing the conveyor belts feeding to the central line that ran out to Elliott Bay