Back in the day when horsepower referred to equine engines, many homes around Seattle had hitching posts and stepping stones. Very few of these remain.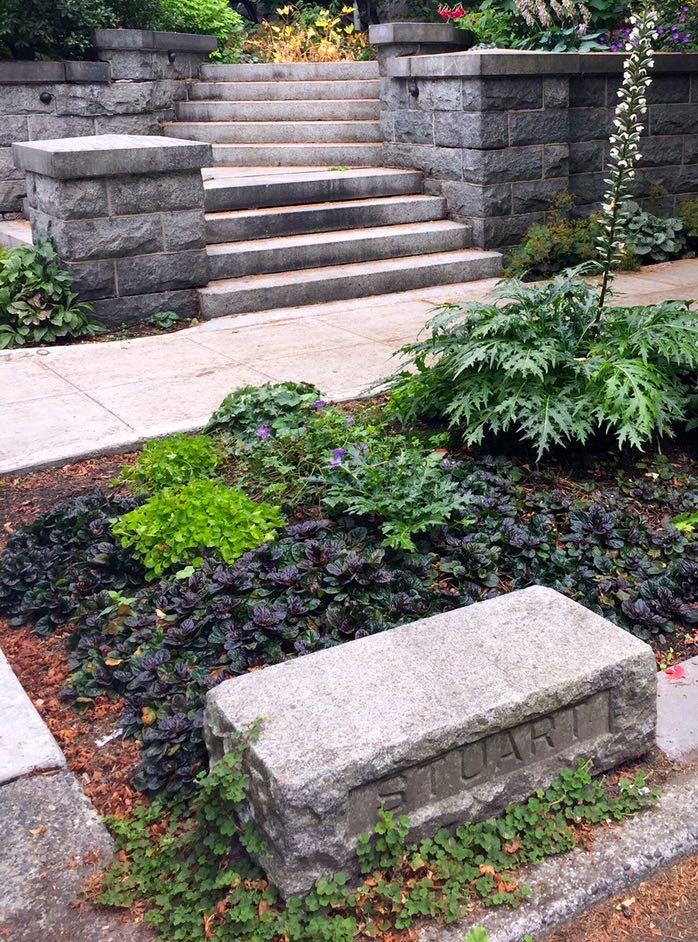 In fact, I know of two stepping stones, the place where you would step out of your carriage and onto a raised block of stone. One is on Capitol Hill at Fourteenth Ave E. and E. Valley St., on a street known as Millionaire's Row. This stepping stone stood in front of the house of Elbridge Amos Stuart, the man who started the Carnation Evaporated Milk Company. They're the ones with the famous slogan about contented cows. The second is just north on the NW corner of Fourteenth and Aloha St.
Regarding hitching posts, the ones I know of are just south on Fourteenth, on the west side of the street. One is at Fourteenth and Roy St and the other just house north. Both the posts and steps look to be made of Index Granite, one of the local building stones used in the late 19th and early 20th centuries in Seattle.
I suspect that there are more of each. If you know of any, please let me know. Thanks.
Since I wrote this, I have found two more stepping stones, both on 22nd Avenue E. They are in front of the house on the northwest corner of Prospect and the one north of that house. I also have learned of several more hitching posts. One is in front of the Frye Museum and came from the house of Charles and Emma Frye.
– Another, courtesy of my pal Valarie Bunn, is on the southwest corner of Minor Avenue and James Street.
– There are two hitching posts, or at structures that look very similar to one, on Queen Anne Hill. One is where Fifth Ave W and W. Kinnear Pl curve together and the second is slightly east where Fifth Ave W and W. Kinnear Pl split.
– 1237 8th Ave. E in Seattle
– Across the street from 1107 37th Ave. Seattle.