Late last year, I wrote a short post about the death of Curt Brownfield and the house where he lived on Denny Hill. I called it the Last House Standing because it was the final home to survive the regrades of Denny. Recently I came across a wonderful painting of the house and wanted to share it, along with another shot of the Brownfield home.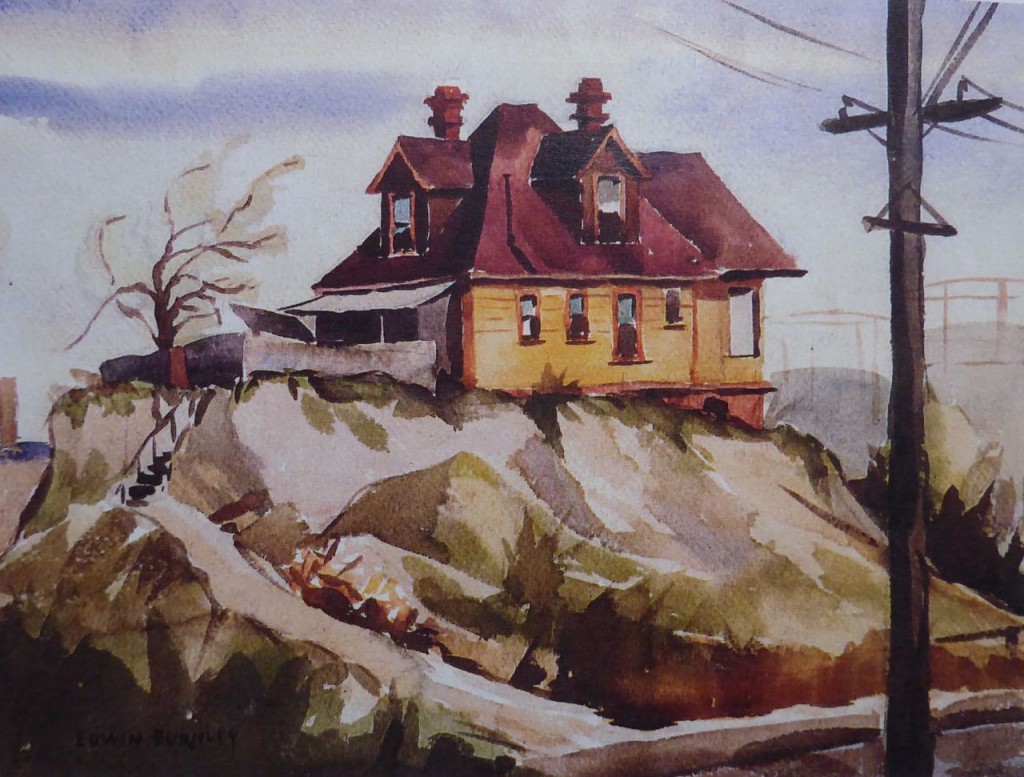 The artist was J. Edwin Burnley, who painted it around 1937. I learned of the drawing from A Fluid Tradition: Northwest Watercolor Society…the first 75 Years by David Martin. Burnley was born in Victoria in 1886 and arrived in Seattle a decade later. He later studied at art schools in Canada and was a president of the Northwest Watercolor Society and co-founder, with his wife, of the Burnley School of Art and Design, which later morphed into the Art Institute of Seattle. "Burnley devoted his professional career to teaching and arts advocacy," writes Martin.
Little is known about the specifics of the painting, such as when exactly he painted it and what attracted Burnley to the house. The painting, which measures 14 x 18 inches and is in a private collection, though is an accurate portrayal of the Brownfield house.
Below are two other images of the house, both provided to me by Curt Brownfield. He told me that he had to carry firewood up the ramp, "usually by throwing pieces up the hill and throwing or carrying the rest of the way up the steps."